[et_pb_section background_color="#ffffff" inner_shadow="off" parallax="off"][et_pb_row][et_pb_column type="3_4″][et_pb_text admin_label="Text" background_layout="light" text_orientation="left"]
binding
As Barrie arrives on Watson Island, she finds it harder and harder to leave, until a midnight ceremony with the spirit in the fountain at the center of the garden maze makes her a permanent caretaker for the property her family has owned for 300 years. The binding is much more than being responsible for preserving Watson's Landing. It comes with an awareness of what the land is–the energy that courses through it, the beauty of it. And then there are the mysterious yunwi who Barrie can finally see.
She never expected to be stuck at Watson's Landing–not when she promised to put some mileage on her shoes and live life to the fullest. And not when Eight Beaufort has no intention of staying anywhere near Watson Island!
That's the thing though. Compulsions are beyond our control.
What's your compulsion? If you're like us, you have a thing for books. So here's a printable sticker sheet you can share with your friends.
22921_BAMC_oval (click on the link, then print or download) – Use Avery labels #22921 to print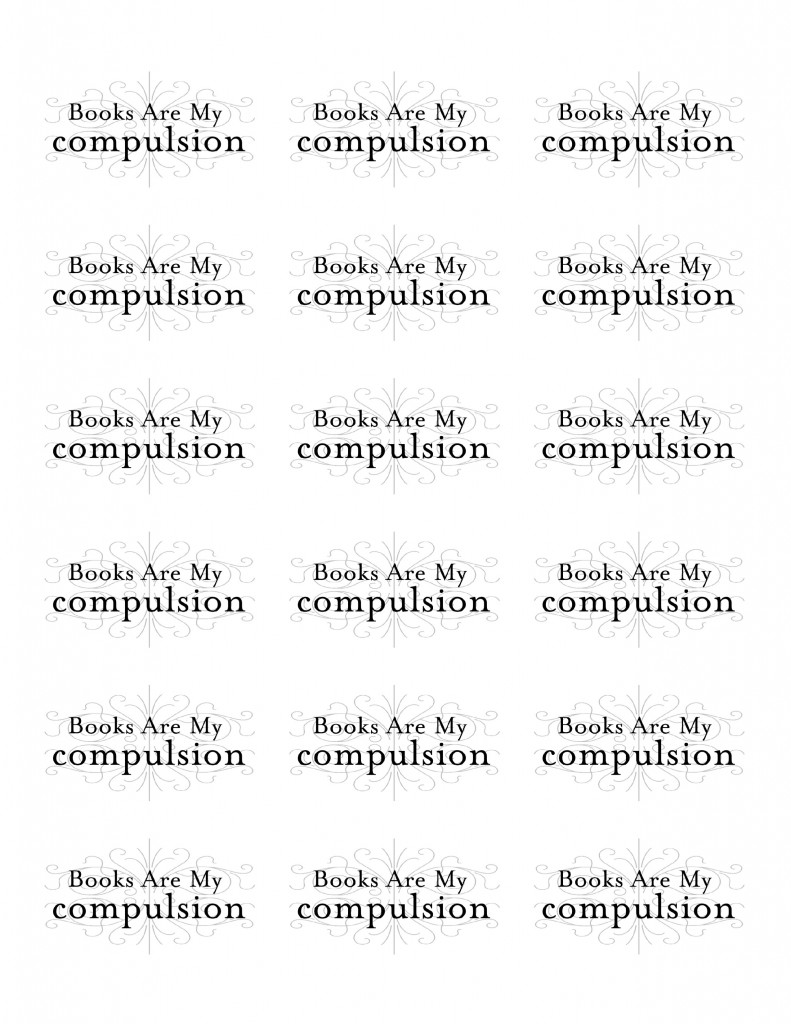 [/et_pb_text][/et_pb_column][et_pb_column type="1_4″][et_pb_sidebar admin_label="Sidebar" orientation="left" area="et_pb_widget_area_6″ background_layout="light" /][/et_pb_column][/et_pb_row][/et_pb_section]