"Darkly romantic and steeped in Southern Gothic charm, you'll be compelled to get lost in the Heirs of Watson Island series."
— #1 New York Times Bestselling Author Jennifer L. Armentrout
Hi, there. It's great to meet you!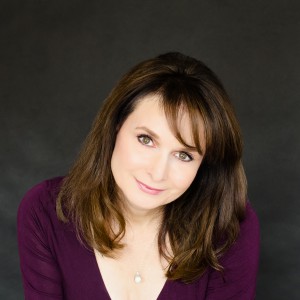 I'm the author of the new Southern Gothic romance Compulsion and the Heirs of Watson Island trilogy. It's a series about love, family, mystery, and a bit of murder and mayhem, all set in the kind of magical place I love to visit.
Like everything else I write, Compulsion combines the slightly twisted ordinary with the extraordinary and fantastic. Beneath the veneer of even the happiest of families, there's often something very dangerous. Throw in a curse, a little magic, some jealousy, and centuries of tradition, and it all comes to a boiling point.
Apart from the charming Southern boys and the decadent, decaying settings, I'm drawn to writing Southern fiction because it helps me find beauty amid the ugliness. All of which is a long way of saying I love to make up stories with a happily-ever-after that might make you cry or gasp a little bit en route.
I hope you'll stay up late turning the pages of Compulsion. I hope you'll remember the atmosphere and a character or sentence or two after you close the covers. All writers hope for that. Most of all, I hope that some thought or idea will fire your imagination enough to bring my characters to life. That's all it takes. One person who believes. I hope you may be that person.
Thanks for stopping by my website and browsing. Stay a spell. Have a glass of lemonade. It may be spiked with pixie dust, but life's all about taking chances. : )

Looking for the Compulsion Prize Vault and information on the Compulsion book trailer reveal?
Click here for the rules, dates, and locations for all the celebration giveaways.